The purchase of an electric bike for your kid should be something you give some thought to, bearing in mind their age as well as the desired level of riding comfort. You need to have the best possible electric bike in order to go in a manner that is not only secure but also very comfortable.
Normal kids' bikes are also good for them, but if you want to ride them more safely then electric bikes are a great choice.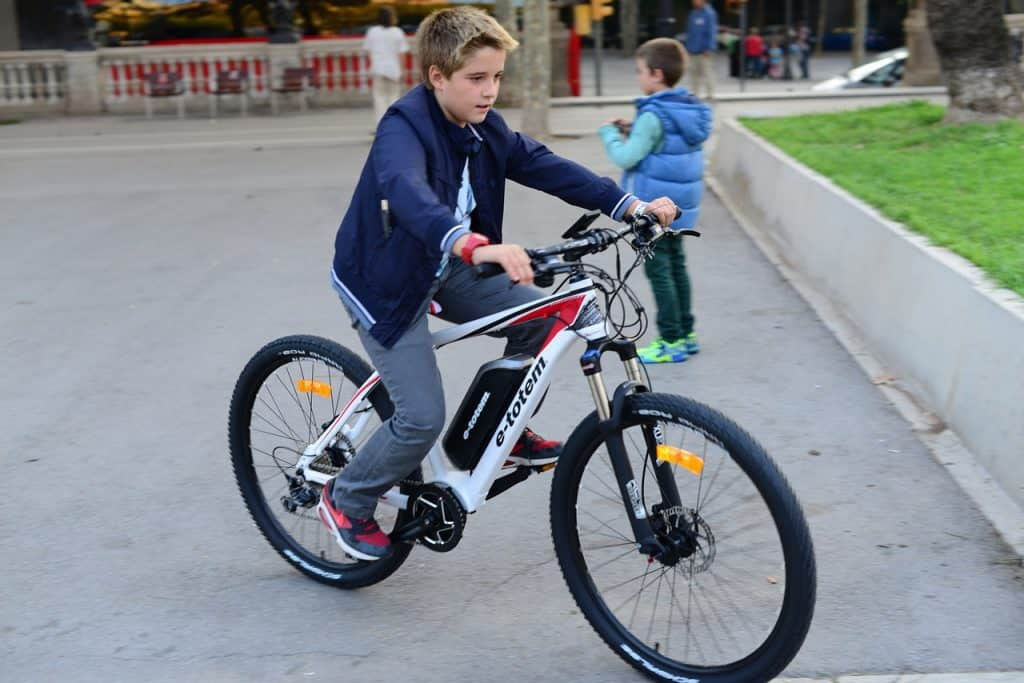 There is an electric bike available for everyone, whether you have a kid who wants to go on longer trips, a teenager who wants to get to school early, a parent who wants to abandon the car for quick outings, or a developing BMX biker in your household.
When looking for an electric bike for your child, it is crucial to know what to look for and what options are available in order to ensure that you choose the model which is most suited for your family.
You and your child will have a much better time participating in these activities if you get an appropriate electric bicycle for your child. This will also enable you to continue to enjoy cycling together despite the challenging terrain you may encounter.
But the main question that arises here is how to select an electric bike for a child? To find out the answer to this article read below.
What is an electric bike?
The term "electric bike" refers to any bicycle that is equipped with an electric motor. You won't need nearly as much work to pedal it as you would a standard bicycle. Electric bikes are available in a wide variety of frame types and adjustment configurations, ranging from commuter cycles to comprehensive mountain bikes.
Our primary concentration is on urban and freight bicycles, whether for the purpose of commuting, riding public transit, or having fun. As a direct consequence of this, we choose to stock only the bicycles that are of the highest quality, as well as the most appealing.
As soon as you begin pedaling, the motor on an electric (silent) bike begins to operate. You can find motors either in the crank or in the rear hub of the vehicle.
Why do we need an e-bike for kids?
Cycling parents may have a difficult time finding time to ride with their children and completing their rides at the same time. To find a solution to this problem, you should make sure that your child is strong enough to make it through challenging excursions, travel long distances, and keep up with you without pushing too hard themselves while enjoying as much fun as they possibly can.
Your child will have an easier time riding an e-bike if you reside in a region with many hills or in close proximity to excellent terrain for mountain biking. Mountain bikes designed for children are typically inexpensive and entertaining; nevertheless, some children need the assistance of an electric bike in order to climb steep slopes.
In addition, children are more likely to use a pedal bike rather than a throttle bike, it enables them to maintain a higher level of physical activity while they are riding. If the rider stops pedaling, the motor will automatically turn off.
A few jurisdictions do not allow children younger than 16 years old to ride electric bicycles because of laws that prohibit them from operating a throttle on an adult bicycle, class 2 or 3.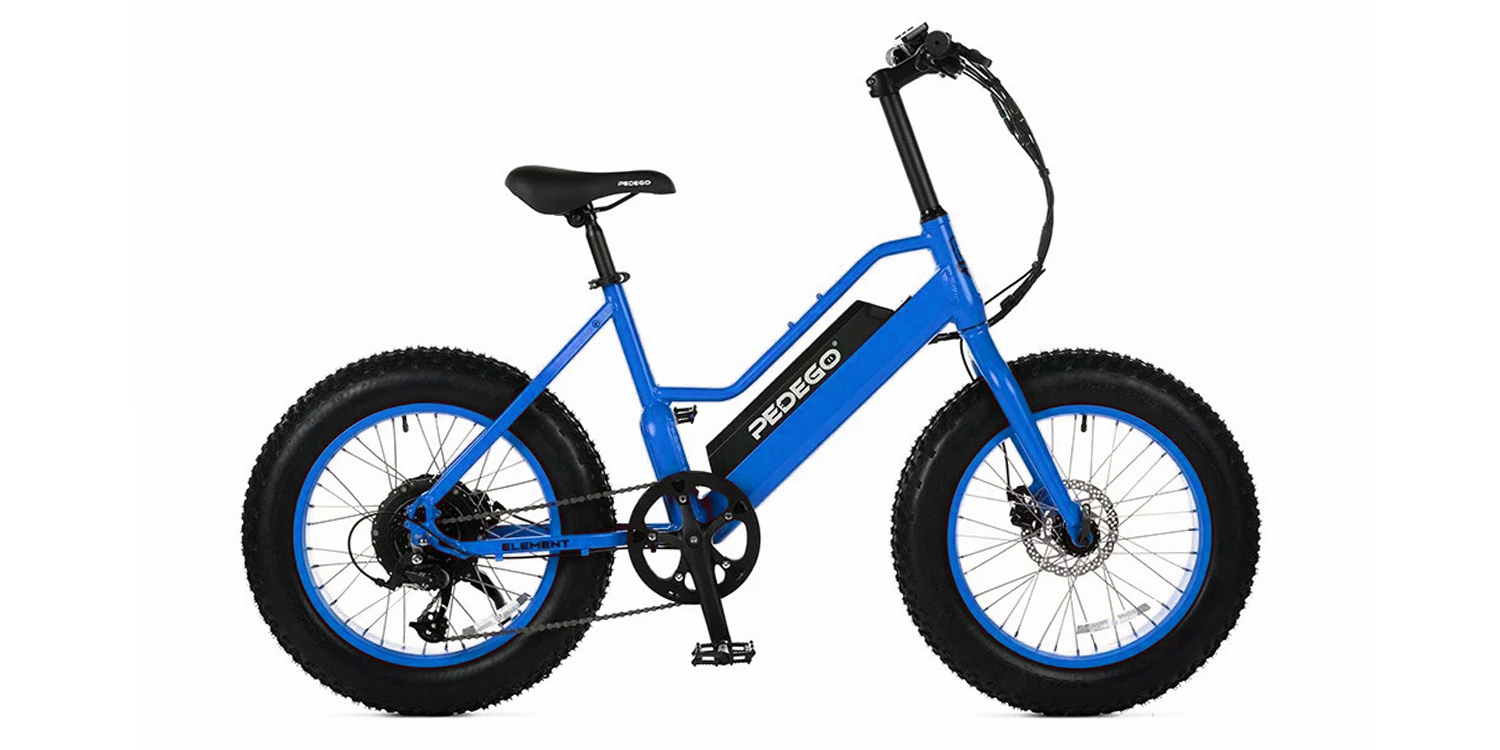 Are electric bikes good for kids?
Providing your children with the means to engage in the recommended amount of physical exercise on a daily basis can be facilitated by purchasing an electric bicycle for each of them. It grants them the freedom as well as the security to travel according to their own schedule and preferences.
The rider receives assistance from an electric motor, which makes it easier for them to pedal and increases their mobility. On the other hand, when climbing a hill, the cyclist does not have to peddle as vigorously as would normally be required.
In addition, when compared to traditional bicycles, electric bikes offer greater convenience. Your child's backpack, textbooks, and other school supplies can be stored on racks if you choose to use them.
The extra weight of your child's school supplies won't be an issue to ride with at all. On an electric bicycle, the level of help provided to the rider while pedaling may be adjusted, enabling riders to reach their goal in record time.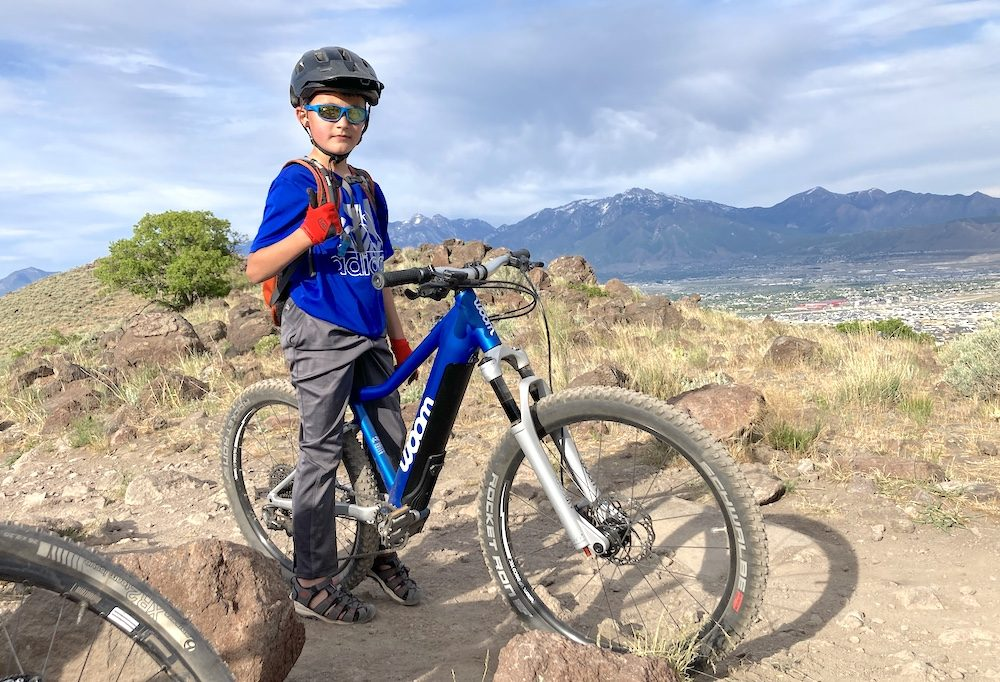 People who want to improve their cardio should definitely look into purchasing an electric bicycle. In addition, it is a wonderful hobby that prevents youngsters from spending time on the internet, which is beneficial for their mental health.
Adults, too, may reap the financial benefits of electric bikes, which allow them to save money on expenses such as gas and repair that they would have had to pay for otherwise.
What are the factors that need to consider before buying an e-bike for kids?
There are plenty of factors that parents should consider while buying an e-bike for their kids.
The frame size of an e-bike.
The size of the electric bike is one of the most crucial considerations. Children should have simple access to the brakes, pedals, bell, and LCD panel on the e-frame bicycles, which means that the bikes should be small and comfortable.
With the pedal-assist feature, you and your children will be able to go on a ride together without any problems! When traveling with another person, there is no need to reduce your speed or wait for them to catch up to you.
Range of the battery
You have an obligation to get a bike for your children that comes equipped with a powerful engine and an adequate battery. Therefore, when your kids are having a good time for themselves, they will appreciate talking about how much fun they are having. Kids will remember and cherish the excitement they experienced as a result of the battery and the powerful engine when they were older.
Motor type and power
When shopping for an electric bicycle for a youngster, it is important to keep in mind that most people use them for commuting to work and for short excursions on weekends. When it comes to children's electric bikes, they are not intended for use in competitions of any kind.
As a direct result of this, a powerful engine is not required. Young people put themselves in harm's way when they ride electric bikes equipped with robust engines. Because of this, there is a lower chance that youngsters will ride their electric bicycles at their maximum speed, which is obviously unsafe for them.
Seat and Tires of e-bike
The tires of the bike need to have the ability to perform off-road. because your children could easily slip and fall if the weather is wet when they are riding their bikes. It is possible for children to become confused and tumble to the ground if they are not careful.
It is imperative that your children have the greatest anti-slip, all-terrain tires available in order for them to have fun while playing safely. Bike seats that are both comfy and ergonomic are another essential component. Because of these characteristics, the children are going to have a fantastic time when they are riding the horses.
Safety Features
It is important for a child's battery-powered bicycle to have built-in safety features that can be checked before the purchase is made. Before making the purchase, it is important to ensure that the bicycle has adequate safety features to protect your child.
An e-bike that is easy to control
It is important that children's bicycles have easy-to-use controls so that they can ride them. Because of this, the controls of the bike need to be easy to understand and utilize. It needs to be able to speed up, slow down, and come to a complete stop without any difficulty. If they have these characteristics, then they will have greater energy.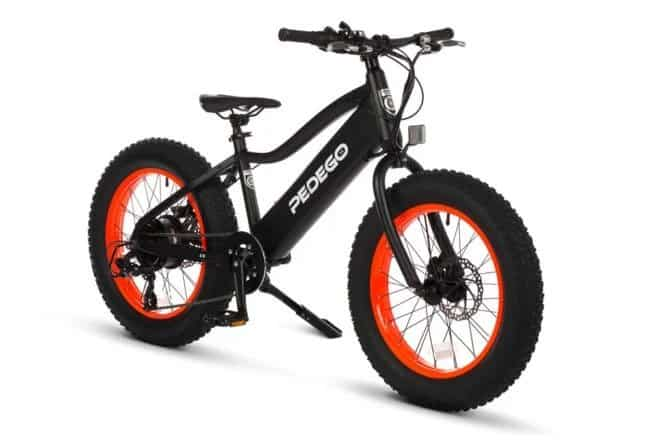 How do electric bikes get measured?
The height of a hybrid bike is determined by measuring from the middle of the bottom bracket to the very top of the seat tube. There seem to be a few producers of hybrid bicycles whose measurements for their bicycles change based on the type of hybrid bicycle they produce.
You will also need to be aware of your height in regard to your height and the measurement of the inner of your legs. The vast majority of hybrid bikes may be purchased in sizes small, medium, large, and extra-large; however, some can also be purchased in inches. Because every brand is different, you should anticipate some variation in this regard.
Always check the bike manufacturer's dimensions twice, or ask an employee at the store for assistance if you need it.
The height of an electric mountain bike's seat tube is calculated by beginning the measurement at the middle of the bottom bracket. Mountain bikes, in contrast to road bikes, have top tubes that swoop downhill and connect to the seat tube at a lower point.
This design allows riders to stand over the bike in a more natural and relaxed manner. It is crucial to measure your inner leg and examine the results against the model in order to achieve the best possible fit.
Can a 10-year-old kid ride an e-bike?
Yes, a child of that age should have no trouble riding an electric bike. On the other side, it is possible to go into legal trouble for riding an electric bike. In a number of countries all over the world, including the U.S, the minimum age required for a juvenile to ride an electric bicycle is anywhere from 14 to 16 years old.
There are places that make exceptions to this rule, however, in the state of California, the minimum age requirement to ride an electric bicycle is sixteen years old. When operating a motorbike in the state of California, a person who is under the age of eighteen is required by law to wear a helmet.
Can a 12-year-old kid ride an electric bike?
Yes, however, it's important to take into account the child's current level of growth as well as their physical capacity before doing so. If you feel that your child is old enough to handle the obligations that come along with riding an electric bike, then they should have no trouble doing so.
Remember to educate children on the need to always don a helmet, as well as other aspects of traffic safety. To ride an electric bike, you do need to have a certain level of physical fitness.
It may be challenging for your child to ride an electric bike, especially when traveling uphill if he or she doesn't get a lot of exercises.
What size e-bike for 3 to 6 years old?
The size of an e-bike basically depends upon the height of your child and the wheel size of an e-bike. The height of 2-3 years old needs to be 31-35 inches and a balance bike should be given to them. The height of 4 to 6 years old should be between 35-50 inches and the wheel size should be between 12 to 24 inches.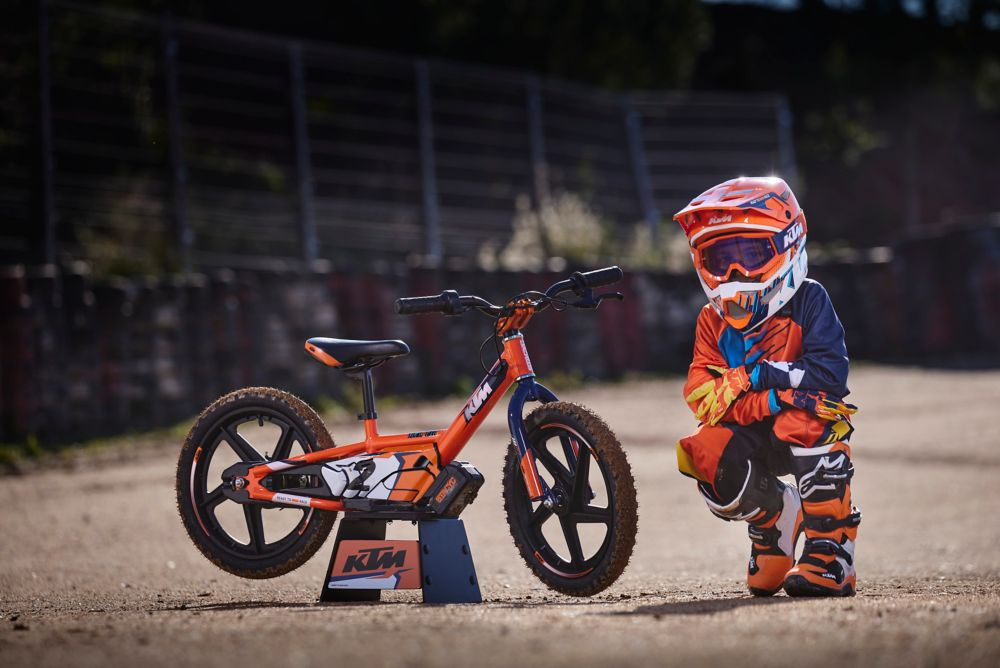 What size e-bike for 7 to 10 years old?
The size of an e-bike for a 7 to 10 years old kid also depends upon the height of the kid and the size of the wheel of the electric bike. The height for 7 to 10 years old kid need to be 50 to 58 inches
How can I find an electric-size bike for kids?
Normally unlike adult bikes, the size of an e-bike for kids measure by seeing the size of the wheel of an electric bike. For your ease I am going to show you a kids bike size chart here;
| | |
| --- | --- |
| Age range | Wheel Sizes |
| 2 to 4 years old | 12-inch wheels |
| 4 to 5 years old | 14-inch wheels |
| 5 to 6 years old | 16-inch wheels |
| 7 to10 years old | 20-inch wheels |
When riding a properly sized bike, children will experience an increase in feelings of security and have a better time overall. Once you have a general notion of the required wheel size, you will be able to select the most appropriate kids' bike sizes.
Best electric bikes for kids:
Bulls 24E
Despite its premium price, the Bulls Bikes Twenty4 E 24-inch electric bike for children has a lot of features and is built to last.
The high-quality and ultra-smooth 250W mid-drive motor of Bosch Active Plus Line that comes equipped on this children's electric bike makes it possible for them to go on challenging rides with you. Your child may ride 134 kilometers at an assisted speed of 15.5 miles per hour on a single battery charge with the assistance of this motor, making pedaling pleasurable irrespective of the inclination of the terrain they are traveling on.
This mountain bike features an 80-millimeters hydraulic travel frame, Tektro hydraulic disc brakes, and ergonomic interfaces, all of which contribute to its ease of handling and comfort while riding off-road.
In fact, the Twenty-four E comes with safety features such as lighting and a wire routing system that is aesthetically pleasing.
Commencal 24 HT Meta
An electric pedal assist-equipped e-bike named Commencal Meta HT 24 Power is a variant of the adult-oriented Meta HT designed specifically for younger riders. Every one of the 3 levels of power is powered by a rechargeable that has a capacity of 500 watt-hours and an engine that is manufactured by SHIMANO.
The remaining portions of the bicycle are comprised of high-end parts like a MANITOU Junit 24 120mm fork, a Ride Alpha gear, a KS suspension, and Vee Tire company tires. In the event that the battery dies, this will become a terrifying machine for children to pedal. That is the sole thing that should be taken into account. The weight of the item is exactly 41 lbs.
How often do kids ride their electric bikes?
If you just pedal your bike once or twice a week, it could be in your best interest to invest in a model that is a bit less expensive. If your child utilizes the e-bike on a daily basis, for example, to go to school, the cheaper model will require more care and upgrades than the more expensive model.
It is reasonable to spend more for a piece of equipment that comes with an extended warranty and components that are more durable and less likely to break under these conditions.
Can I convert a normal bike into an electric balance bike for kids?
Yes, with just a few straightforward changes, regular bikes for kids may be transformed into e-bikes. However, these changes should only be made by a qualified professional technician who possesses the necessary education as well as certification. If not carried out properly, there is the potential for catastrophic results.
Tips to make your child safe while riding an e-bike
To make your child riding safe here are some tips you should follow:
It is not safe for children under the age of 16 to use the power of an electric bicycle that has a motor that is stronger than 250 watts. In the beginning, they do not call for a significant amount of electrical power.
When it comes to the maximum amount of electricity that can be utilized, it is best for children under the age of 18 to keep it as low as possible.
Pre-ride safety inspections are required to be carried out prior to the start of the ride.
Prepare them for a comfortable ride on their bikes by providing them with protective gear such as knee and ankle braces.
Young people should be encouraged to ride their bicycles on the sidewalk as much as possible to reduce the risk of injury.
Instill in your children an understanding of the significance of the need to limit their levels of physical activity. They should be given the opportunity to reduce their speed before coming up behind people or other vehicles that are on the road.
Is a license required for a kid to ride an e-bike?
The regulations of your state will decide whether or not your child is required to have a bicycle license. In certain states and jurisdictions, such as the state of California, individuals under the age of 18 are needed to possess valid bike licenses in order to ride their bicycles on public roads. Talk to a specialist if you have questions or concerns about the laws that apply in your country, state, or municipality.
Final Thought
Before riding on their own, kids must master pedaling and steering. Kids must maintain balance when riding without training wheels. Depending on their coordination, a child should learn these skills quickly. Others find it troublesome and unsatisfying. Your dedication and health are crucial now. Some youngsters may take longer than others to learn to ride a bike without training wheels.
Give your child the freedom to stop practicing whenever he feels ready, and steer clear of trying to force the matter. It's possible that ten minutes at a time will be sufficient for the time being. There is no need to be concerned if they do not immediately grasp the concept. Just keep a light-hearted attitude, and when they are finished, let them go their way.