Cyclists that appreciate a good challenge prefer riding their bikes in the snow and on paths with a lot of elevation gain and loss during the winter months. Even if it's just for the sake of leisure, there are still a significant number of bikers that are excited to take on the challenging conditions.
For those who long for the balmy warmth of summer or who are fortunate enough to live in regions where the climate is good throughout the year, one of the most enjoyable pastimes is to go cycling on the beach.
Riding an electric beach bike can be an activity that is both peaceful and delightful because of the fresh air from the ocean, the light breezes, and the warm sunshine.
Because of this, riding along the beach is a fun sport to participate in. Electric bicycles are the mode of transportation of choice for beachgoers, including surfers, scuba divers, and swimmers.
On the other hand, there is some disagreement on whether or not electric bikes can be ridden on beaches. Read this article through to the end if you want to know the solution.
What are electric bikes?
A two- or three-wheeled bicycle equipped with one or more electric motors, a seat, and a pedal-assist system is known as an electric bike which has a maximum 500Watts power output. Electric motors, not internal combustion engines, can provide the propulsion necessary for MACs.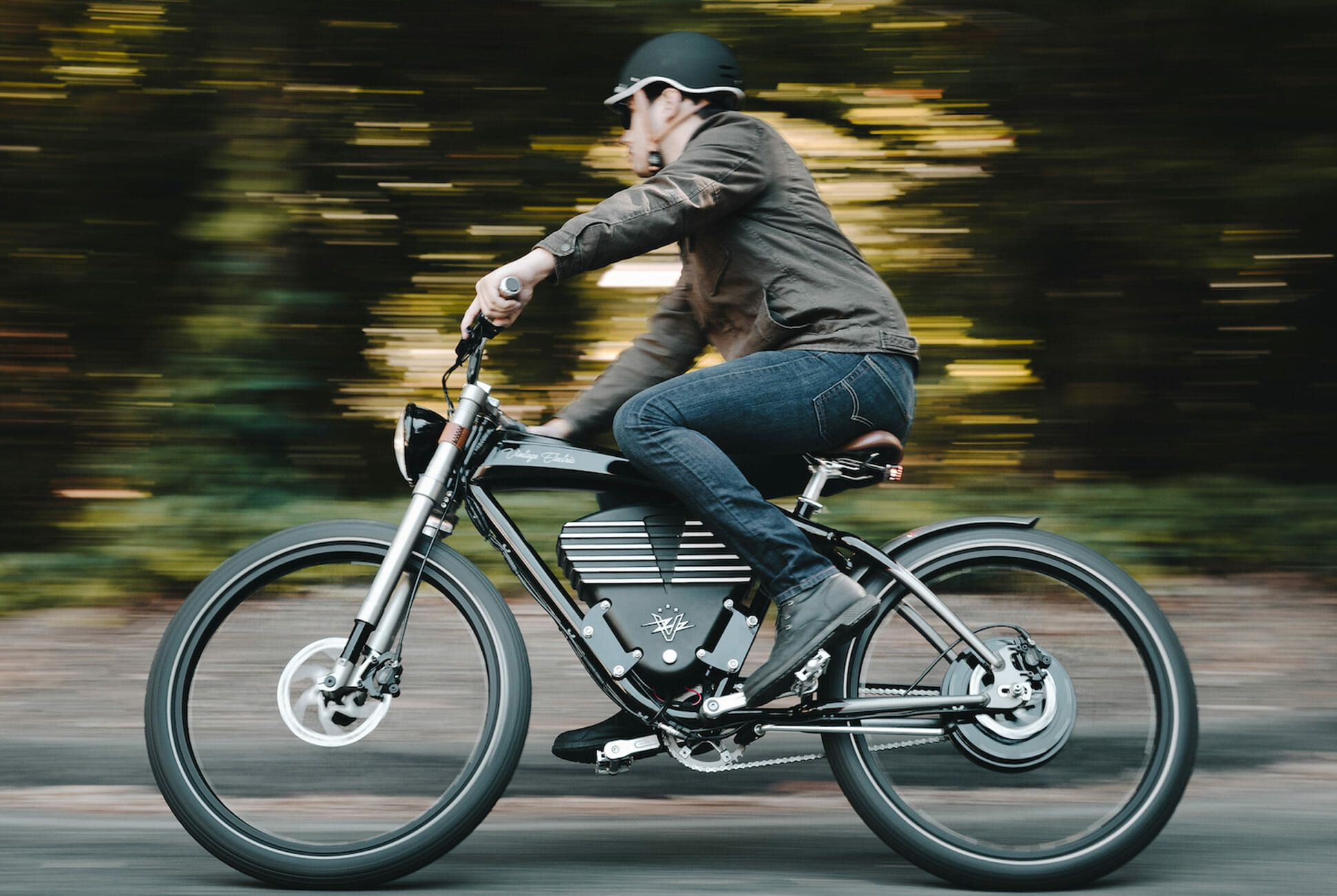 Can you do a beach ride on an electric bike?
Yes, but before you go tearing across the beach on your electric bicycle, there are a few things you need to remember to bear in mind. Traditional electric bicycles, which often have narrow tires, are not suited for riding on loose sand.
Narrow tires have a lower volume of air within them, which, combined with the reduced surface area of the tire, results in as it does not provides enough traction. As a consequence of this, it has a propensity to become mired in the amorphous sand while it is being carried along the path.
To be able to ride in the sand without any problem, you will need an electric bicycle that has tires that are suited for the sand's thickness. The tires on these electric bikes have been made to be wider, and as a result, they can hold more air.
This makes for a more comfortable ride. By doing so, not only will the surface area of the tire be increased, but the tire will also provide a greater amount of traction.
And always prefer to ride on hard-packed sand because soft-packed sand will create difficulties for you and you will not enjoy a comfortable ride.
How to ride an electric bicycle on the beach?
You'll need sturdy rims on your electric bicycle if you want to ride it on the sand at the beach. Wheels that come standard on electric bicycles are not suitable for usage on sandy surfaces.
What kind of tire width is required to ride your electric bike on the sand at the beach? To experience the smoothest and most comfortable ride imaginable, ride bicycles with wheels designed in the "Fat Tire" style wheels.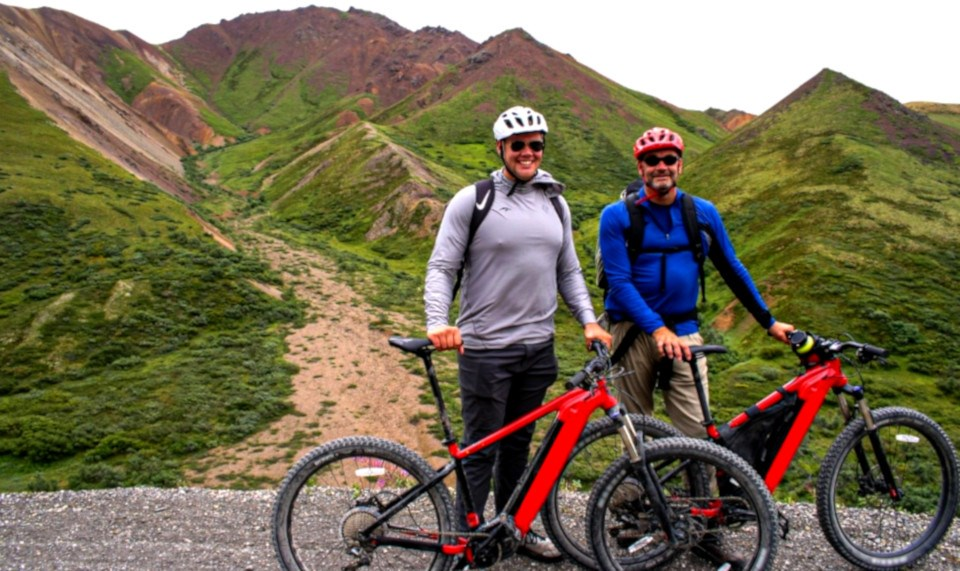 The term "fat tires" refers to tires that have a circumference of more than 3.5 inches, and these tires are ideal for usage on sand, snow, and other tough terrains.
The higher pressure volume of the tires makes it more exciting to ride your electric bicycle on the beach since it provides a softer ride, better stability, and improved grip.
What kind of tires is suitable to ride on the beach?
When looking to purchase sand tires, there are a few things that need to be taken into mind. Before you get started, check to see that your tires can handle driving on unpaved surfaces.
Because these tires have higher tread depths, they have more traction in the sand, which will assist prevent your vehicle from becoming bogged down. In addition to this, you need to choose tires that are wider than the norm.
Because your weight will be distributed more evenly, there will be less of a chance that you will fall to the ground.
Last but not least, look for tires that are constructed using a softer rubber mix. This will protect the tire from punctures and help absorb part of the shock that is caused by riding through rough terrain.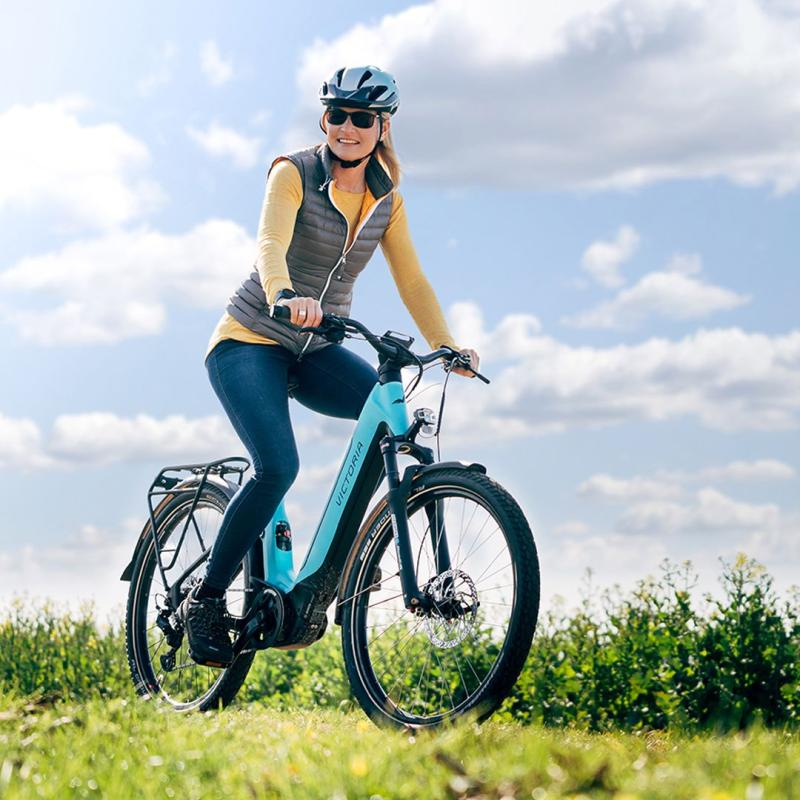 How can I clean my e-bike after riding on the beach?
If you do not take the necessary safety measures before, during, and after a ride, you will wind up destroying your electric bicycle. Sand is everywhere, as can be attested to by anybody who has ever gone to the beach wearing flip-flops.
When riding their electric bicycles on beaches, riders of electric bicycles should be prepared for the risk of sand entering the chain or engine of their bikes. After finishing your ride, you should give your bike a thorough cleaning to remove any sand that may have accumulated in the engine, gear, tires, rims, and any other cracks.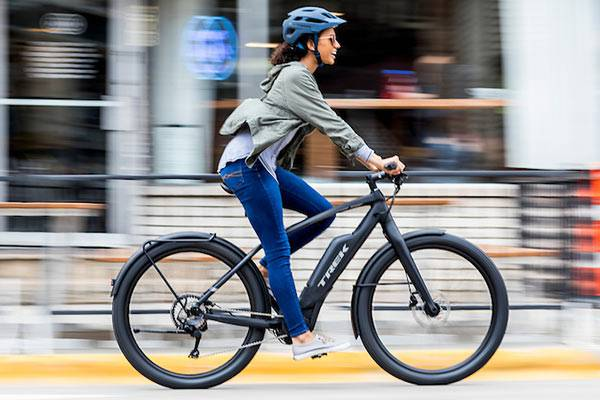 Your electric bike will lose some of its performance and reliability if you don't use sand in its tires. If this takes place, it will be necessary to disassemble the bicycle completely and clean it in great detail. You need to give your electric bicycle a comprehensive cleaning before you ride it on the beach each time.
In contrast to using a brush, one can utilize an air compressor that is fitted with a nozzle to more accurately remove sand and dust from certain areas of the motorcycle. You will be able to thoroughly clean the entire chain, as well as the engine, and the frame by using this procedure.
What are the best electric bikes for riding on a beach?
I am going to show you some of the best electric bicycles for a beach ride.
V3 Vitilan
If you are seeking a bike that can withstand sand, this one is an option that you should consider. It is really powerful compared to other e-bikes that we have tested in the past. When anything like this takes place, off-road biking emerges as an obvious solution. It can travel through sand, ride through it, and climb hills with ease thanks to this capacity.
This bike's large battery can provide extra power. It can achieve 32 mph and has 60 torque. The 48V 750W motor offers an 80-mile range.
The bike's LCD display is amazing. This monitor shows your speed, the life of the battery, and more. A secondary electro-mechanical lock can protect the bike.
Seven-speed gears make hill climbing easier. The bike frame is aluminum. This product is light and durable. The bike's massive shock-absorbing front fork prevents it from getting stuck in the sand.
If you don't have an air compressor, you can remove any leftover sand with a backward vacuum or condensed air. Removing sand from your electric bike can improve its performance.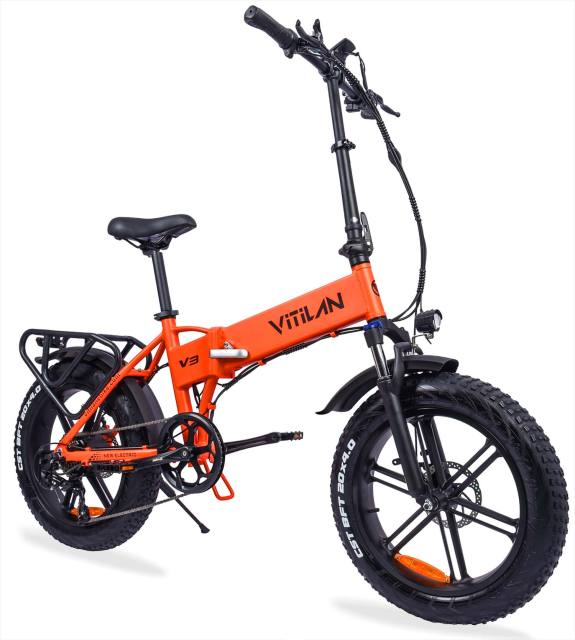 The XL Fat Cat
The new Fat Cat XL is a unique electric bike. The lithium-ion battery on this sleek and attractive electric bike can travel up to 28 kilometers on a single battery charge.
The metal frame allows riders to add their gear or explore the city on their own. The upper tube's capacity to swoop allows for this.
The Fat Cat e-rear bike's pannier rack is great for transporting heavy stuff across any terrain. You'll be able to ride on trails you couldn't before. This electric bike's 26-by-4-inch tires provide excellent traction in rain or snow. Land riding is more exciting than ever.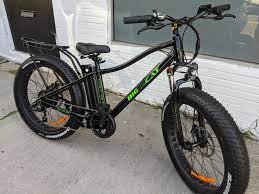 Final Verdict
At the end of the article, the best electric bike for sand is the one that's going to be the most comfortable for you. If you're not comfortable on the bike, you won't be able to ride for long distances.