Cars are amazing modes of transportation and imagining a life without a motor vehicle at your disposal can seem bleak. All of a sudden you might feel like something big is missing and you are clueless as to what to do during this disqualification period.
Similarly, in a situation where you have lost your driver's license due to DUI or any other reason that called for driving license suspension, you realize you can no longer have the privilege of driving your car as freely as you want.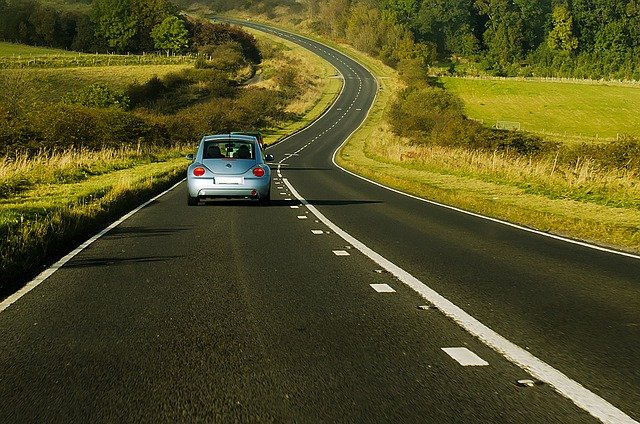 While that can be frustrating, worry not because it does not mean the world has ended for you. Electric bikes come to the scene to be your ultimate rescue vehicle if you don't have a bus pass or train travel card.
But another question pops into mind, can you ride an electric bike during the driving ban? Well, you are in luck because today we will be diving deep into all of that. We will talk about the California laws per riding e bikes amidst a suspended driving license. So keep reading.
Yes, you will be happy to know that people can ride their e bikes if they are banned from driving. Since e bikes do not require any type of license or registration, you are free to ride them. However, there are certain specific technical requirements to that.
In this article, we will detail it all.
License Suspension California Law
Any individual residing in California and is convicted of the act of a DUI or excessive concentration levels of blood alcohol will get their license privileges revoked on charges of impaired driving.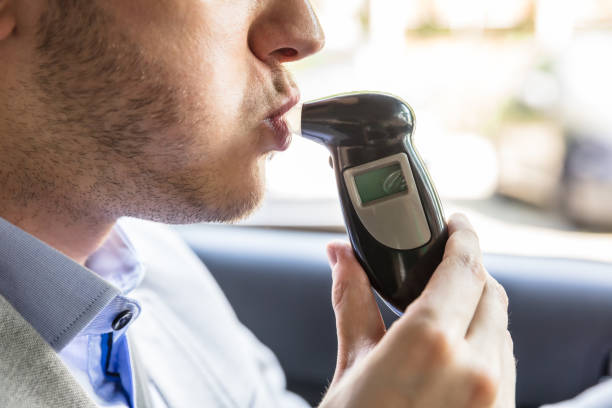 The State has a strict policy regarding letting anyone drive with alcohol in their bloodstream that calls for criminal code penalties.
Very Dangerous Act
Driving under influence is a serious matter. It can lead to terrible accidents and history is riddled with terrifying accidents due to dangerous driving and DUI where people lost their lives due to someone's negligence.
If the laws don't take care of these details with the criminal code and revoke driving licenses then the world might as well go rogue.
It is an extremely reckless act that could mean serious trouble like a fine or jail time.
Our Mobile World
Naturally, we reside in an immensely mobile world, therefore finding yourself without the lawful permission to drive your car can be disastrous because it binds you. You might feel anxious as to what to do next because other options can seem very costly and you don't know exactly when you will get your driving license back. Not many people can afford to take daily car services.
It can put a huge dent in the wallet when you have to spare expenses for your commute every day. Moreover, not all public transportations go all over the state and this is yet another issue.
Therefore, needing to travel daily to short or even long distances can suddenly become something one on a driving ban dreads.
Good Alternative
However, California drivers that got their licenses suspended don't have to despair just yet because there is another option that can be practical and budget-friendly. Getting an electric bicycle. Let's dive into that more.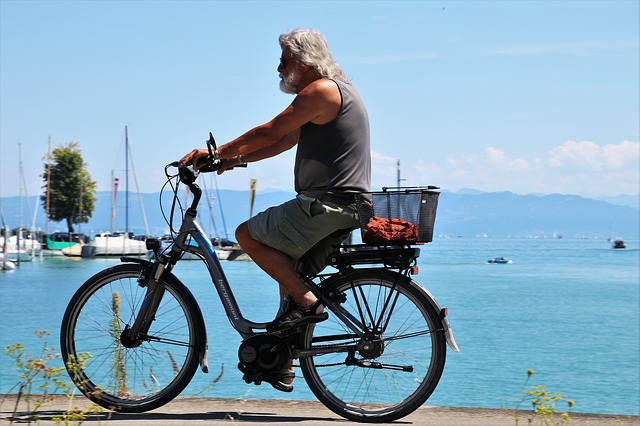 Electric Bicycles Amidst Suspended License
Don't worry, there is light at the end of the tunnel.
If you find yourself without a license and are banned from driving any motor vehicle then electric bikes are still on the table. There are so many people who have substituted their cars for electric bikes and travel everywhere on them because of the endless benefits.
It is completely legal for someone to ride their electric motorbike or even a motorized scooter during the period of their license suspension however certain things need to be mentioned. For instance abiding by the public highway code, being mindful of other road users and never riding the e bike intoxicated.
California Vehicle Code
The electric bike or electric scooter you choose to ride must be what the state deems as an 'electric bike'.
Definition of an E Bike in California
While many states allow bikes without any registration, they still need you to follow certain rules and they have their legal definition and legislation of what constitutes an e bike.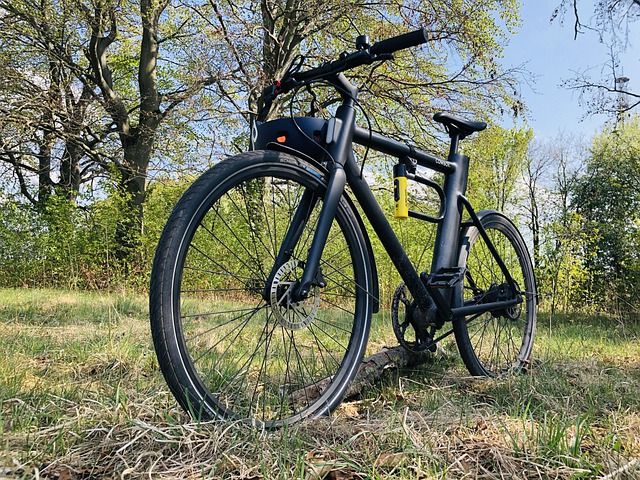 In the California state, an electric bike is defined as a bicycle that comes with two or three wheels and the rider can legally ride it at the maximum speed, it shall not surpass that otherwise it would be termed illegal.
Important Conditions
You can ride a bike on the street-legal way but there are a few exceptions like:
Age
You should be at least 16 or above.
Human Propulsion Pedals
The bike must have pedals that operate fully and do not have any issues with them.
Electric Motor
The electric bike must have an electric motor that runs it but the motor's power should not exceed 1000W.
Speed Limit
Although electric bikes are allowed under a driving ban, the speed cannot exceed the 20mph limit.
Helmet
Another factor of great importance is the proper safety equipment. You must wear an approved helmet to legally ride an electric bike.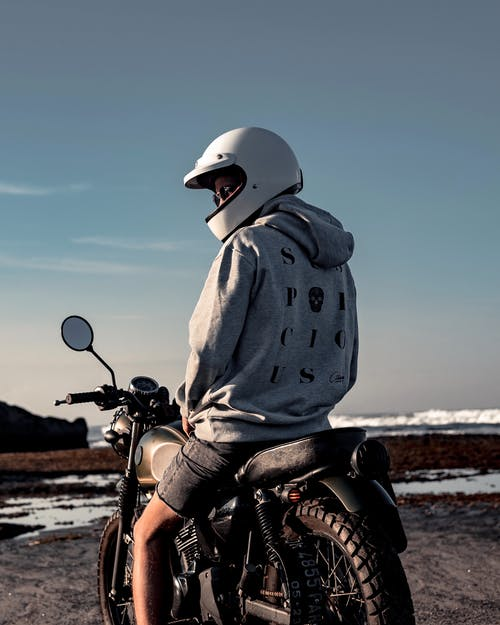 Scooter Definition
The State defines an electric scooter as a device with two wheels that features handlebars, a floorboard which is designed for a person to stand on it while riding and it can only have an electric motor.
What are the Benefits of Riding Electric Bike on Driving Prohibition?
Alright then let's talk about the core benefits of opting for electric bikes during your driving ban.
Economical
With the surging gas prices making everyone miserable, it is getting tougher every day to keep up with them.
During your disqualification period, an e bike will prove to be very economical as it uses a battery for its driving force. You charge the bike and voila it keeps you going.
The electric motor does not require any gas to keep it going.
Reduced Energy Consumption
We all want to mean well for the planet but the cars we drive are making it hard every day.
As you ride your electric bike you will find it a great alternative to the driving car and it will have much-reduced energy consumption.
Enjoyable Riding Time
Even with your car and having your license, using an e bike for simple trips can make all the difference.
For instance going to run some errands, meeting pals, grocery shopping or even going to your office at a close distance, an electric bike can do that without exhausting much energy and giving you a joyous riding time.
Better Than Conventional Bicycles
Yes, a standard bicycle can also be a great alternative to cars when you cannot drive, but with traditional bicycles, you get to exert strength which means you will be exhausted after a short while.
However, an electric bike can be a great option that requires no exertion. This can help with your fitness and keep you going longer without tiring you out.
Easy to Ride
E bikes keep gaining popularity because they are easy to use as the pedal-assist will magnify even your most minimal of efforts and everyone can easily learn to ride an e bike.
So, you exhaust less energy than cars and do everything without tiring yourself.
Although not many are fans of pedal biking instead of car driving, riding an e bike is still a very practical option.
Quick Commute
Many people have found electric bikes to be a blessing because they help them get out of the grueling traffic and the long lanes. You don't have to stress about being late to work when you have your bike lane going free and moving fast.
Even if the traffic jam is a mile long or moving at a snail's pace, your electric bicycle can skate by.
Conclusion
Sure cars are great and all but when you get your suspension, that driving ban covers all motor vehicles which means you cannot drive any motorized vehicle.
Although electric bikes use a motor they are not considered motor vehicles and so you can ride them during your ban. Just be mindful of the stuff we mentioned above and you will be good to go and find electric bikes to be environmentally friendly alternative means of transportation.