Electric bicycles are the most demanding and widely used product these days. It has been used for various purposes and comes in various designs and features. Electric bikes are designed not only for simple road rides but for various purposes on beaches, mountains, crowded areas, etc.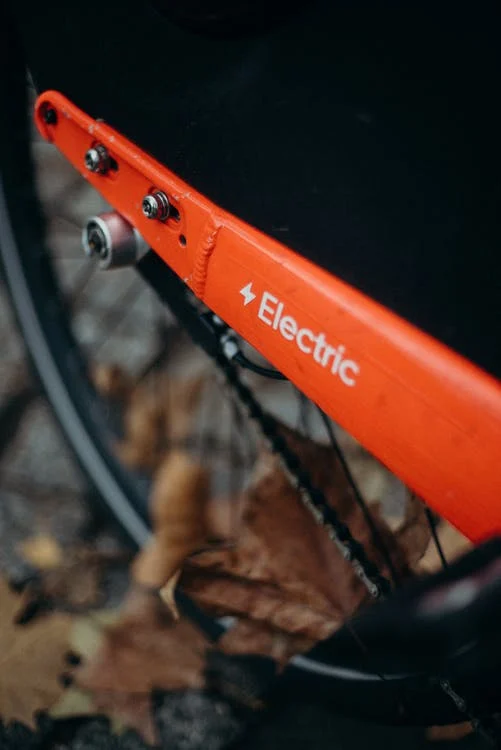 It is becoming famous among many people like tourists, racers, commuters, etc. They are considered the most usable bicycles these days. If a person wants some more features and designs, then we have to import e bikes from other countries.
Importing is one the best-earning methods these days, people are earning a lot through this. Electric bikes can also be imported from other places but it requires proper procedure and methods.
Not only the electric bicycle is imported from other countries but also its components too. Indeed, if some things are not available in your country then you have to move towards the second option that is imported.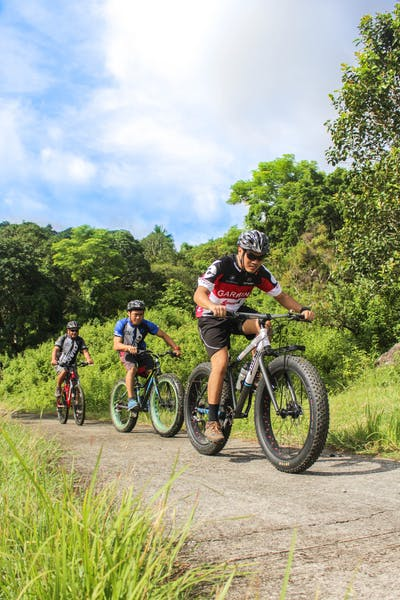 As a Regulated Bicycle:
Importation also occurs in Canada and it is also imported for several years. Electric bicycles and electric tricycles both are called vehicles. If your bike is regulated then it has to follow the RIV system for importation.
If you are importing your bike in Canada you have to check if it is legally approved in Canada or not. Check on their page for the complete information and check all the necessities from its page of Emission. These pages Admissibility and Emission gives you complete information about Canada's RIV and Emission.
One must consider both requirements when importing because both are necessary for the importation. The regulated bikes are more expensive to import as compared to non-regulated bikes. It also requires more effort and extra inquiry and works import.
As a Non-regulated Bicycle:
The non-regulated bikes are called conventional bikes with pedal-assist mode and motor presence in Canada with some speed limits. The speed factor is not the only way to decide whether it is a non-regulated or regulated bicycle.
The electric bicycles, electric scooters, and electric motorcycles with speed capabilities and features that are for the road automobiles come under non-regulated bicycles. As speed is the main issue in most countries. The speed limit of 32 kilometers/hour is considered a non-regulated bike while if the speed exceeds more than this it will require legal documentation and documents because most countries do not consider fast-speed electric bikes in their country.
PST Rule for Importing E-Bikes:
This rule is implied on the parts of the bike like the electric motor because they have a certain limit and if you exceed the limit they will not work on that. Apart from this, this rule applies to the other components of the bike like chains, fork, frame, tires, etc.
It also implies the other parts which are purchased at the time of installation. You have to pay for everything which is considered with the electric bike importation. Even the helmets, lights, and other necessary installments are considered in PST exemption.
Tariff Exclusions:
This is the importation process for importing e-bikes from China. This is a war between China and the US for imported bikes. Electric bikes and motors are considered the same in import systems because they both are powered by two-wheel bikes.
In tariff exclusions, electric bicycles are considered but electric motors are not specifically considered in these exclusions. Many e-bike industries claimed to consider electric bikes in these exclusions.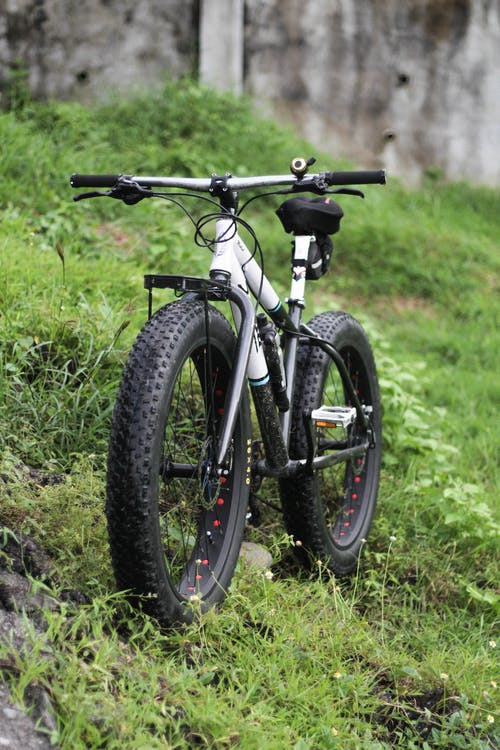 Laws for Importing Electric Bikes:
There is a company CBP which helps in importing things from other countries across the border. They don't demand any proper documents or registration for importing in case of the most critical situation, they need documents otherwise they don't need them.
They only require documentation and other legal work when you import any scooter or bicycle for your use or if the range of the bike is above 20 dollars. In this situation, they require a connection between the company and the client. It consists of two types of links.
The single type of linkage is good for one-time usage but the continuous type of bond depends on the imports you do in a one-year duration.
Countries From Where You Can Import Electric Bicycles:
The various countries present in the world import the best bicycles all around the globe. But, you can not consider every country and it is a bit confusing for you to select the best country. There are top-rated countries in the world that export the best electric bicycles for your use.
The listed top countries are:
Taiwan, China, Cambodia, Germany, and the Netherlands. These are the best counties that have the best bikes with quality assurance.
Total Amount for Importing Electric Bicycles:
The cost of the bicycles depends on their superior quality, type, established brands, etc. One must consider the following things when importing e bikes. If you choose electric bicycles with the best features they cost more as compared to less featured electric bicycles.
Duty Rate for Importing Electric Bicycles:
After the cost, the thing which is of most concern is the duty rate of the importation. The Tariff laws of Us proposed the duty rates and the minimum rate is 11 percent. However, the duty rates for Us are not free of cost. Similarly, China and Taiwan also do not offer any free-charge agreement on imports.
Different Import Criteria for Different Kinds of Bicycles:
Every bicycle has different criteria, features, performance, and other things. Bikes are designed for different purposes like electric mountain bikes, electric foldable bikes, road bikes, beach cruisers, touring bikes, etc.
The HTSUS does not propose rates for every type of bicycle, they only proposed rates for some specific types of rates of the bicycles. Some rates rely on the above 5% rate but the minimum is 11%. The rates are designed on the following requirements.
First, the rate depends on the bicycles that have a 16.3-kilogram weight with no specific components for use with the cross-section wheel in diameter above 4cm.
Second, the rate depends on the bicycles that weigh less than 16 kilograms with no specific components for use. It has a rear-wheel weight above 6o kilograms with a cross-sectional diameter above 4 cm.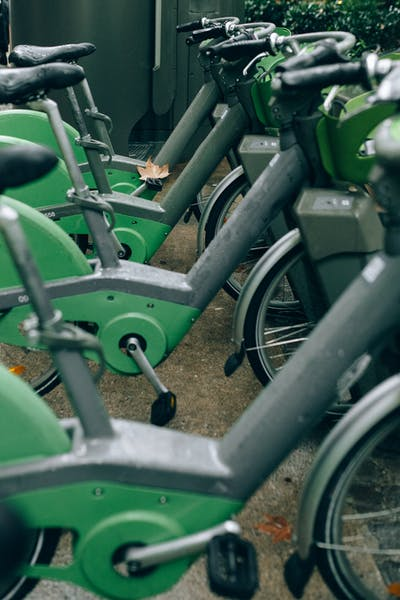 Calculation of Total Amount of Importing:
After knowing about the cost and rate, now you can calculate the total cost of importing e bikes by yourself. If your electric motorcycles rely on the above-explained criteria, you can calculate it with a ratio of 11 percent.
The steps for calculating the total cost are given below.
First, find the total amount of the bike.
Then convert its rate into percentage and decimal form.
Third, multiply the amount with its decimal form rate.
After following all the steps add the duty rate with the calculated amount.
Electric mountain bikes are more expensive compared to the other kinds of bikes like mountain bikes, touring bikes, beach cruisers, and road bikes.
Importation From the Chinese Manufacturers:
China is the best country for exporting electric bikes all over the world. It has a high exporting ratio among various countries. China and Taiwan both are considered as the best countries in the world. China exports low and mid-level bicycles while Taiwan exports bicycles of high levels and varieties.
They both are famous due to their low rate of exportation and ease in every way. Some of the best companies in China and Taiwan are present for exporting the best kinds of bikes. The companies listed below are:
Schwinn, Raleigh, Specialized, and Trek. These are the best countries that assist you in superior quality assurance process, production capacity, technical aspects, import products, complete guide, product design, etc.
The e bike manufacturers supplied every bike in the most efficient way and with full rules. The Chinese suppliers design every vehicle with perfection and specifications. To import electric bikes from China, you can deal with many methods and specifications.
When you import an electric motorcycle from China you must consider every component with a full check balance according to your country's rules, otherwise, you will face problems and it will lead to more complications.
Specifications of the Electric Vehicles:
When you are purchasing bikes from China, always deal with its parts and every specific detail about the bike. When you are considering the best quality then don't see the cost. Because the main components battery and the motor deal with the costs of the bike because these are the two main things in electric bicycles.
Doing business with Chinese suppliers needs full assistance and rules. Consider the best parts and features and deal with the specific components of the bike.
Now we will discuss the main things on bicycles when you export them from China.
Gears of the Bike:
These are the expensive components of the bike and are difficult to replace from your bike. It is necessary to choose gears of good quality that can survive longer. Most local e bike manufacturers do not deal with the gears. As these are the main party of the bike so consider it from the top established brands.
Always check the quality and consider it from the known and famous brands.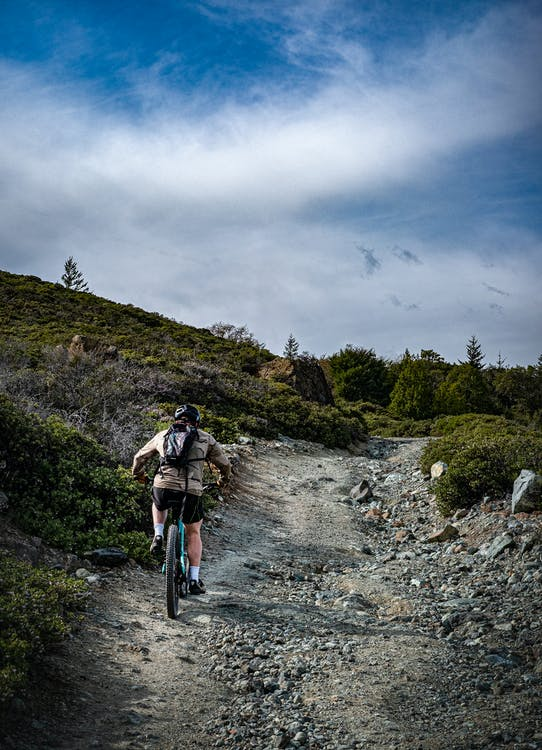 Electric Motor of the Bike:
This is the basic and crucial part of the bike. Consider the best quality motor for your bike because electric bikes are mostly used on a daily basis and it is necessary to check their quality. Some countries have speed limits to ride in their countries, consider your motor power according to your country's rules and regulations.
The European Union has a speed limit of between 180 to 250 watts and Australia has a speed limit below 200 watts.
Many riders buy their motors from the manufacturers of their home country. Always be sure about the proper documents when you buy from them. Consider proper regulations and one can buy a motor virtually from many websites available on the internet for your convenience.
The Battery of the Bike:
Most bikes consider lithium batteries for use. Because they are more reliable, have the capacity, more duration, and vary in weight. Most batteries utilize cells from famous companies that effectively power them. But it also needs proper legal documentation for the use.
Choose the battery with maximum power and lifespan for your bike in some specific ranges.
Right Charger:
Like the battery, this component is also important for the bike. Always check the charger with product specifications and documents. A battery is nothing and has no use without its charger. The documents include test reports and other certificates.
Always check this product because Chinese suppliers have no specifications in chargers. So checking is most important otherwise you can face difficulty in this matter.
The Frame of the Bike:
A frame is also important and it also has some specifications. The Chinese manufacturers developed some good qualities and mechanical frames from the good brands. The frames must be of good strength, quality, mass, and of good size, etc. If you want a frame for your choice you can make it by giving more cost.
Seraph has road and mountain bike frames you can make it of your choice from them.
You can choose it by its type, on-road on mountains, its finish quality (shiny or matte), material (carbon or non-carbon), or size (can vary by your choice).
You can customize it for your personal use and in urban areas.
Other Accessories:
E bike suppliers consider the main components but some other components are also necessary for the bike. Electric scooters are very commonly used in most areas so their other accessories are also necessary.
Dimensions of Fat tire or normal tire.
Material of Handlebar.
Material of Stem.
Material and Type of Rim.
Suspension type of Fork.
Controllers quality.
Foldable electric bikes, if you are purchasing, check their foldable quality.
and types and materials of brake levers, gears, frame, electric moped, weight, capacity, etc.
Safety and Rules:
The specific rules and precautions are designed for the personal use of electric bikes all over the world. Different countries have different kinds of rules regarding electric bikes. Some have speed limitations while some have some other specifications and standards. Just like in Australia the supplier must have proper documents and regulations for exporting.
So when you import your product from China, consider everything according to your country.
Compliance of E-bike Manufacturers:
Compliance is very important. Always ask for the proper details and documents from your suppliers and ask for lab testing and a full importing process. After this rely on the best-branded products which are widely considered worldwide.
Label and Details of the Imported Country:
It is necessary to know the complete details of the country from which you are importing your bicycle. Like its origins, marks of CE, etc. So it will be beneficial for delivering at your place with surety and proof.
Proper Documents:
Documentation is the foremost thing that should be considered while you are importing your product from other countries like China. Compliance and documentation required are the following things.
Proper details of bills.
Testing Laboratory reports.
Assessments of risks.
Adapter and battery details.
Lab Testing:
Testing is very important for many components of the bike like the motor, battery, etc. Most countries demand testing reports with the importation. Otherwise, go for the proper known brands to protect yourself from harm.
Quality Assurance of the Bike:
Once you consider every report of its components. Consider its quality as well. Always rely on the quality and never compromise on it because many low-end suppliers discount you based on quality. Never trust products of bad quality, invest one-time money but rely on trustworthy products.
Manufacturing Companies of China:
The companies present in China are the most famous companies which have great names in manufacturing bicycles. The names are:
Jiangsu Lvneng, Technology, Changzhou Sobowo, Ningbo Bestar Ningbo Lvkang, and Zhejiang Trewers.
Jiangsu Lvneng Technology:
This is the best company in Changzhou province. It deals with electric bikes and scooters with oem and odm production and odm designer. They are most famous and have been manufactured for several years. They mostly manufacture foldable bikes, mountain bikes, and electric bicycles.
Changzhou Sobowo Vehicle:
They deal with the green type of energy vehicles. They can make accessories like a fork, a frame, or a handlebar according to your requirements. This is available in their city unit and the annual output is 50 thousand units.
They deal with electric bicycles and tricycles, foldable, long-tail, and fat tires electric bikes.
Ningbo Bestar Company:
They have experience in manufacturing bicycles for almost two centuries. They also deal with electric bikes and scooters. They deal with the regulations, experiments, and product specifications of the bikes.
They deal with the bikes of mountainous and urban areas and bikes of folding types.
Ningbo Lvkang Company:
They are manufacturers of odm designer and productions. They produce high-quality products, parts, and scooters. They are best for urban, beaches, snowy, and mountainous areas. They produce electric foldable, mountain, scooters.
Zhejiang Trewers Company:
These deal with the fat tires and racks of the bikes. They also deal with the specifications, productions, sales, and services of brands. They also produce electric scooters, tricycles, bikes, etc.
They also deal with the mountain and urban areas.
FAQs:
Are China's bicycles worthy?
Yes, they are worthy because of the best features, specifications, and quality of the bicycles. And they are delivering all over the world.
Are the testing reports necessary for importing electric bikes?
Yes, it is necessary for the importation because if the products are not working properly they are not good for you. When you are investing a high amount, ask for every test report for your convenience.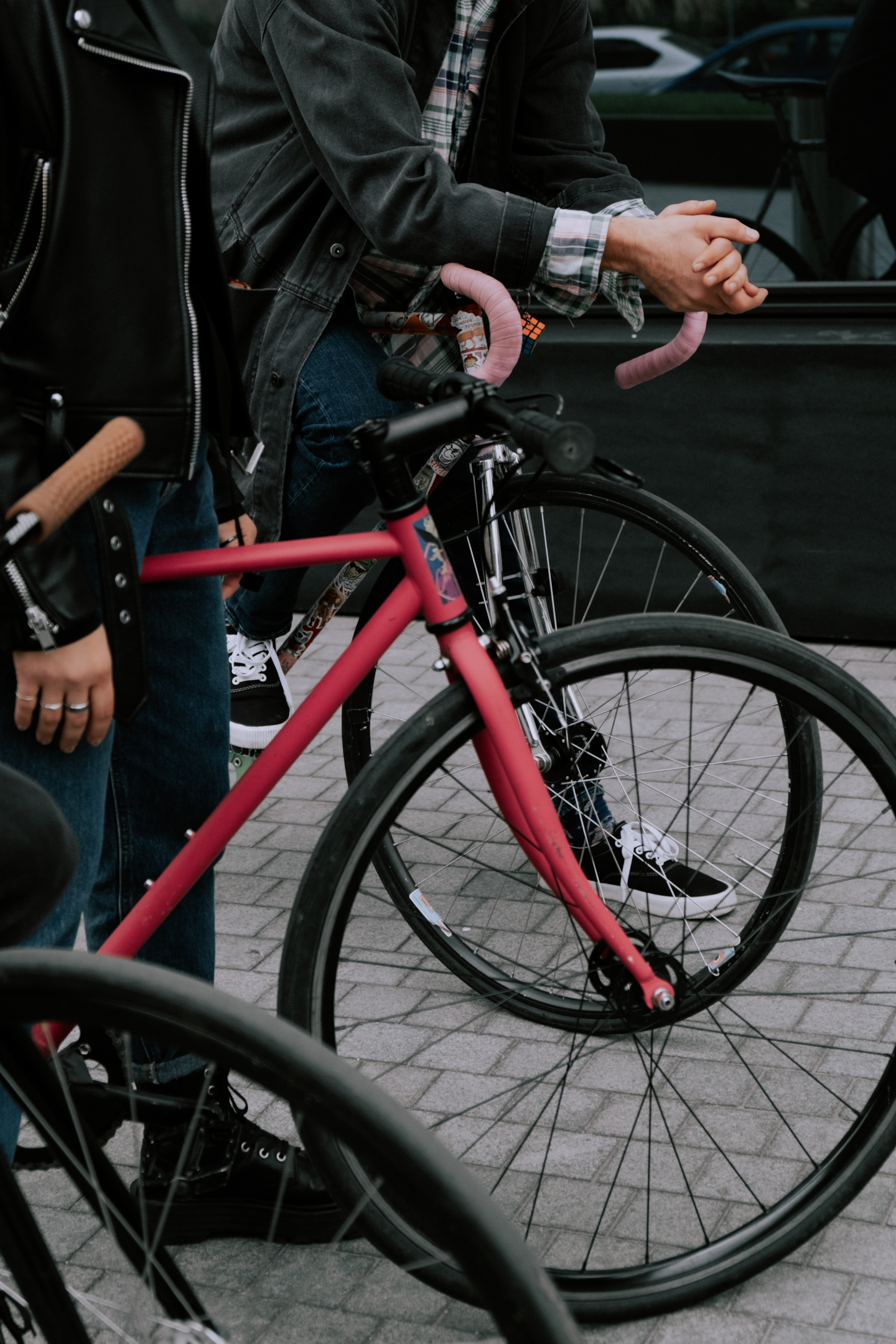 Final Words:
As electric bikes are the best inventions of today's world. As you are importing bikes from other countries, always check for the documents and every component of the bikes. Never rely on the suppliers to ask for proper papers and testing reports.
If the product is not good, claim product scope and don't rely on the non-compliance products. Bikes of superior quality must be the priority and choose the product of the best brand for yourself. Ask the importing country for its proper labeling and details.